Collaborative Care Management
Allowing patient data collection sharing for Clinician and Support Services
Automating the creation of Patient Care Plans
Clinical portal for accessing shared data for clinical decisioning

Connecting Individuals to Support Services
Facilitating Digital Referrals between various organization
Accessing Housing, Food, Transportation, Mental Health Support
Preventative and Wellness Programs

Automated Condition based Assessments
Remote Patient Monitoring
Integration of SDOH data
Telehealth enable programming
Portal to review and clinical data transmission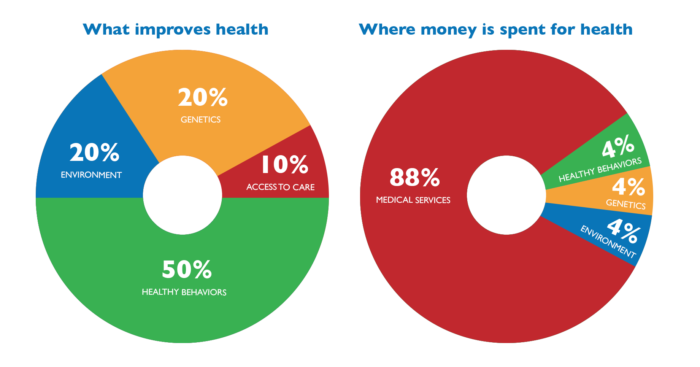 MEDICARE STATISTICS
Three in four Americans aged 65 and older have multiple chronic conditions (MCC) (cdc.gov)
The 71% of people with MCC account for 93% of total Medicare spending (cdc.gov)
The most prevalent individual conditions among the over-65 population include: arthritis, hypertension, pulmonary disease, diabetes, cancer, and osteoporosis
WORKPLACE STATISTICS
Chronic disease in the workplace is negatively impacting employers by both lost productivity and higher healthcare costs.
The combined total costs in lost productivity due to the top seven chronic diseases in 2016 equaled $3.7 trillion
Numerous studies have shown that promoting healthy activities in the workplace can improve employee health, increase productivity, and reduce healthcare costs
GET A LIVE DEMO
Contact us for for information on OCHI's features and benefits
"With this Collaborative Care platform, OCHI has enabled the NC Medical Society to launch wellness initiatives with our AMA, YMCA, and NCDHHS partners which have improved the community health in so many NC counties."
Franklin Walker VP NCMS
"OCHI has demonstrated its ability to execute one of our primary business needs, which is to facilitate secure client communication using elevated, HIPAA compliant software."
Sylvia E. Long, Ph.D. of The A.C.T.S. Movement
"OCHI's platform seamlessly collects and analyzes data from personal health monitoring devices and their telehealth technology allows our care teams to use this information to better coordinate the care of our patients".
Lynn Lamprecht – CEO of Comprehensive Care